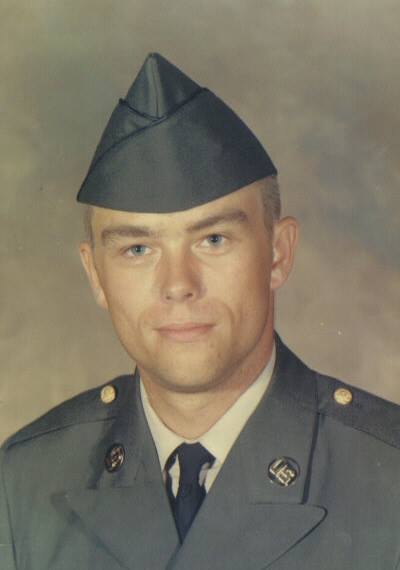 Dear Uncle Sonny,
You remain missed beyond words. Here are some, anyway.
Your life ended on the other side of the world. You had just arrived to the battlefield. You were 19 when the "enemy's" bullet struck your brain. Not only was your life stolen, but an entire family history was derailed. My mother lost her best friend; she deeply grieves your absence still. And sometimes I wonder just what my childhood might have looked like with a faithful uncle by our side—perhaps someone who would have staved off the monster who predated our lives.
You were of course too young and naïve to know why you had been shipped off to Vietnam as Military Industrial Complex fodder. But I want you to know that someone—a great hero—fought hard for that not to happen. Oddly enough, I was the person who archived his personal papers upon his death. Sometimes I think I see a purpose in that assignment.
So let me introduce you to Paul Kattenburg. Were it not for Daniel Ellsberg and The Pentagon Papers, Paul Kattenburg's heroism may never have come to light. As a teenager in his native Belgium, Kattenburg fled the Nazis and found his way to the United States. He served in the OSS and eventually attained a doctorate from Yale, then joined the U.S. Foreign Service and rose quickly through the diplomatic ranks at posts in Frankfurt, Manila and Saigon. In 1963, while stationed in Washington and serving as the country's foremost expert on Southeast Asia, Kattenburg stood up during a National Security Council meeting and told Vice President Lyndon Johnson, Secretary of State Dean Rusk and Secretary of Defense Robert McNamara that they were essentially diplomatic fools to do anything but turn heel in Southeast Asia. He kept insisting on this; the war hawks weren't very fond of that.
Within months, Kattenburg—again, the nation's foremost expert on Southeast Asian affairs—found himself exiled to Guyana. The war hawks had won. The rest is Agent Orange history.
I'm not sure how heaven works, Uncle Sonny. I'd like to think perhaps you've met Paul Kattenburg and the two of you have had some metaphysical drinks together. That thought makes me smile.
In the meantime, I spend a good bit of my time thinking that war usually only results in Uncle Sonnys. Senseless deaths. Today, we honor those who gave their life in service. "Service" is the word we use even for soldiers who are sent to fight in unjust and unreasonable causes. Your service was noble, but that doesn't change the fact that war hawks wasted your life. And they kept wasting the lives of many thousands throughout their political careers.
I know I'm not supposed to mix those two things on Memorial Day, but I would much rather you had continued serving as my mother's brother and best friend, as my uncle, etc.
By the way, I never told mom about the Paul Kattenburg Papers—I've always known that it would be too much for her to bear, to know that the expert's opinion was outright rejected.
Maybe I've said too much, Uncle Sonny. Then again, maybe I've said too little. But you're not here—and for no reasonable reason. So I'll keep doing my tiny part to oppose the senseless forces of human destruction, and maybe build a little Civilization along the way. You remain my most inspiring figure in that cause.
Your loving nephew,
Arik
Memorial Day 2015
The Paul Kattenburg Papers are housed at the University of South Carolina Modern Political Collections.